Acer V176L b 17-Inch LCD Display Review
Acer gaming monitor review. Updated 2021 Amazon pricing, screen size and resolution details Reviewed and rated using scores for brightness, screen quality, color balance and value for money. Is this Acer monitor right for a PC gamer?
Should you buy the Acer V176L b 17-Inch LCD Display?
PCGameBenchmark has reviewed 710 models to find the best gaming monitor available on Amazon. We've ignored some of the smaller and generic brands. We've filtered to only show the best gaming monitors available to buy right now - this Acer gaming monitor made our 2021 list.
Now's a great time to buy a new PC gaming monitor. So many games are enhanced with great graphics, there are always Acer deals to be had (no need to wait for Black Friday 2020) and there's a massive range to choose from. High quality graphics are super important when you're playing and the gaming monitors sometimes sold with PCs are pretty rubbish. You may also want to use a monitor alongside a gaming laptop.
The display size, also known as viewable image size (VIS) is the physical size of the area where videos are displayed - not the monitor case itself. The size of a screen is the length of its diagonal, which is the distance between opposite corners, usually in inches. Check our compare monitors page to see other monitors this size at a larger range of prices.
When it comes to the all important specs the max screen resolution is 1280 x 1024 pixels..
This gaming monitor weighs 5.73 lbs - important to know if you're taking it to live events or college. The color of this monitor is Black.
PCGameBenchmark ratings are built up from the scores of the Amazon community, to show the most important aspects of a PC gaming monitor. We merge those scores to create a percentage rating. On picture quality this monitor scored a 5.0/5, brightness 5.0/5, thickness 5.0/5 and on value for money 4.9/5. That makes an aggregate score of 99%.
For more options, PCGameBenchmark also track 101 other Acer monitors. Check out best deals on cheap gaming monitors and the latest deals for this exact model on Amazon.
Acer V176L b 17-Inch LCD Display
PCGameBenchmark Rating: 99%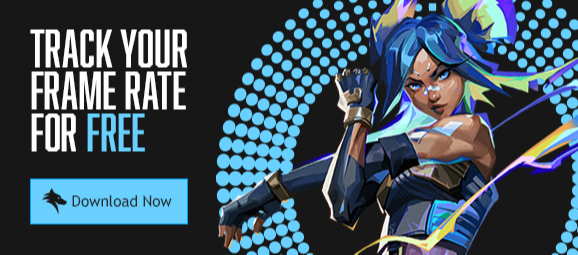 Acer V176L b 17-Inch LCD Display Specs
Acer V176L b 17-Inch LCD Display Features
The 17" V Series display comes encased in an elegant dark gray bezel matched with a sturdy black stand to form a functional yet stylish design. In addition, smartly positioned controls allow easy maintenance and intuitive use.
1280 x 1024 resolution projects great picture quality and flawless pixel rendering; rapid 5ms response time ensures smooth movement during videos.
VGA only. V6 Series monitors allow you to connect to a wide variety of devices like notebooks and tablets
Budget-friendly as well, this affordable 17" LCD offers advanced display technologies at a tremendous value.
Dimensions with stand (LxWxH) : 14.5 x 7.5 x 15.5 inches. Dimensions without stand (LxWxH) : 14.5 x 2.2 x 12.2 inches
Acer V176L b 17-Inch LCD Display DEALS - BEST prices
Other Acer gaming monitors
Here are a few other options...
Game System Requirements: Trending