How to choose good gaming peripherals
Want to improve your gaming setup, but you're not quite sure how to choose the right keyboard, mouse, and headset for you? This guide is here to help.
Last updated on the 13th of November 2020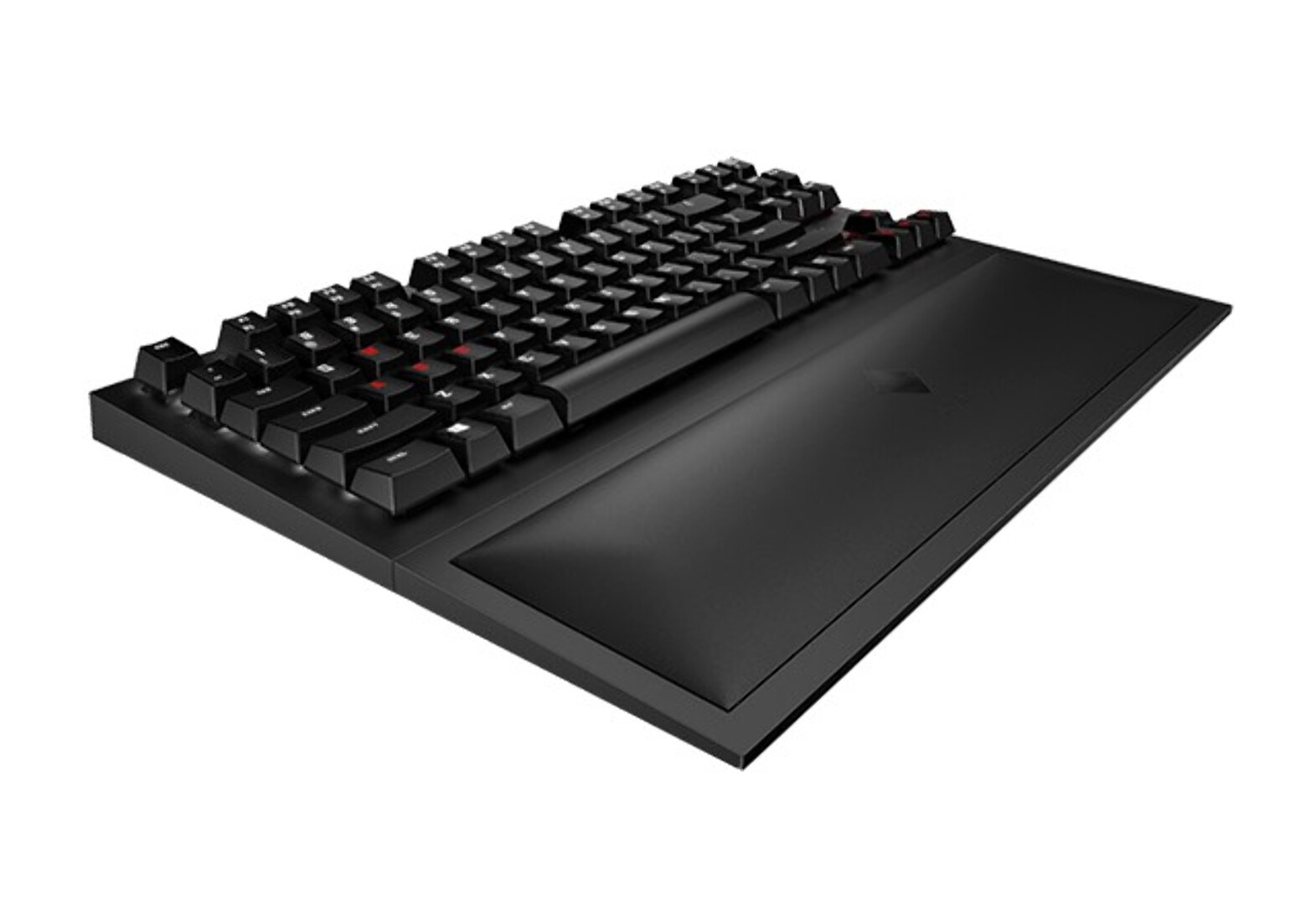 This article is sponsored by HP.
In this guide, we'll help you understand all the technical terms that come with these essential items, and what suits you best depending on the types of games you play.
What games do you play?
The types of games you play should influence your decision. Whether you play relaxing games like The Sims 4 or Minecraft, improved ergonomics from the best gaming peripherals will benefit you. Besides, gaming hardware just looks better! On the other hand, if you play competitive multiplayer games such as Fortnite, Call of Duty, Rainbow Six Siege, or CS:GO, you'll want precise hardware to give yourself a competitive edge online.
Wired or Wireless?
When it comes to a wired vs wireless connection for your accessories, it really comes down to personal preference. Wired means no recharging and usually a lower price, whereas wireless setups can look cleaner, and allow free movement - particularly with wireless headsets. In the past it was true that wireless accessories may have had bad response times and battery life, but thanks to advances in wireless and battery technology this argument isn't relevant any more - many wireless devices now come with 1ms response times and fast charging.

Choosing a Gaming Keyboard
There are two types of keyboards - membrane and mechanical. Underneath membrane keys are plastic domes, which press down onto a circuit board below to register a keypress. Mechanical keyboards have a separate switch for every key.
There are two main styles of mechanical key switches available:
Linear: the keystroke is smooth throughout the key travel, and the key has to be fully pressed to register a keystroke. This allows for fast actuation, so this switch is best for gaming.
Tactile: there is a click halfway down the keystroke where the key is registered - so the key does not need to be fully pressed down to be registered. These are very popular keys for typing, although there's no reason why you can't game on tactile switches.
The benefits of mechanical keyboards include audible feedback and faster keypresses, helping you in fast-paced games. Another plus is a much longer lifespan - usually around 50 million keystrokes, compared to around 5 million on membrane. They also support N-Key rollover, meaning you can hit as many keys as you want simultaneously and every key will be registered. Some membrane keyboards may only be able to register two keys being pressed at the same time, which is going to cause problems in many games. The keys are much more stable than on membrane keyboards too, so you don't need to worry about hitting the wrong key during an intense match.
The gaming keyboard we'd recommend is the HP OMEN Spacer wireless keyboard. This is a wireless keyboard without compromises; on a full charge it will last 75 hours, and 6 hours of battery life can be gained in 5 minutes via USB C fast charging. The linear Cherry MX Brown switches are rated for 100 million keystrokes. It's a compact size thanks to its TKL layout, so you can position it wherever is most comfortable on your desk, and there is a magnetic wrist wrest for improved ergonomics.
Choosing a Gaming Mouse
When it comes to a gaming mouse, there are a few things you want to look out for, such as a high DPI sensor for accuracy, and a lightweight mouse to match your fast reflexes. You also want to think about the shape, as good ergonomics on a mouse will ensure you don't have any discomfort while playing.
A brilliant option is the HP OMEN Vector wireless mouse, which boasts a 16,000dpi sensor. Weighing in at just 0.19lbs, it's definitely on the lighter side and includes 25g of weights that can be added inside the mouse if you want to give it a bit more heft. It has a lightning-fast 1ms response time and a 180 hour battery life - if you play games for four hours a day, that's a month and a half between recharges. If you do get caught out on a flat battery, no worries - fast charging means you can get one hour of battery life in just 30 seconds! Rubberised side grips ensure comfort, and there's fully customisable RGB lighting on the scroll wheel and OMEN logo.
To ensure smooth movement and accuracy you'll want a quality mouse pad. A perfect match is the HP Pavilion Gaming Mouse Pad 400. This is a step above your standard mouse pad, with RGB backlighting and a built in USB port for connecting other accessories to your PC.
Choosing a Gaming Headset
A top-quality headset is a key part of any setup, especially when it comes to gaming. Whether it's for clearly hearing footsteps in competitive shooters, communicating with friends with a crisp and clear microphone, or simply listening to music while working.
Our choice here is the HP OMEN Headset 800. It's built around a lightweight steel frame giving it a sturdy feel while keeping the overall weight at just 0.95lbs, and the large ear cushions ensure comfort no matter how long you're playing for. It connects via a 3.5mm headphone jack, which is great as it gives you universal compatibility - use it on your game consoles or phone, too. The retractable microphone has great quality for your Discord calls and in-line controls help you adjust the volume or mute your microphone on the fly.
If you're going to take this headset on the go, you'll want to keep it scratch free and protected. The HP OMEN Transceptor headset case is a perfect fit, with a water resistant exterior and shockproof design. As a bonus, it has space for a wireless mouse inside too!
Game System Requirements: Trending