CORSAIR Harpoon RGB Wireless Review
Corsair gaming mouse review. Updated October 2020 Amazon pricing, specs, and score - built around ratings such as durability, ergonomics and, most importantly, whether it's actually good as a gaming mouse. Is this Corsair mouse right for a PC gamer?
Should you buy the CORSAIR Harpoon RGB Wireless?
PCGameBenchmark has reviewed pretty much every PC gaming mouse available on Amazon. We've ignored some of the smaller and generic brands, and we've filtered to only show the best wired USB and wireless gaming mice available to buy right now - and this Corsair gaming mouse has made our October 2020 list.
Now's a great time to buy a new PC gaming mouse. Your choice of mouse is a vital part of your gaming PC setup and the right one can make a big difference to your overall experience. There are always Corsair deals to be had (so there's no need to wait around for Black Friday 2020 or Amazon Prime Day!) and there's a massive range to choose from too.
A responsive, accurate gaming mouse is super important when you're gaming and that office rodent that came with your PC could well be holding you back from greatness online. If you're looking to get the drop on someone in Fortnite or Apex Legends, you don't want an uncomfortable, unresponsive mouse ruining your game. PCGameBenchmark ratings are all built up from the scores the Amazon community give the most important aspects of a PC gaming mouse. We merge those scores to create a final percentage rating.
How heavy a mouse is can be important too, and this Corsair mouse weighs in at 0.22 lb (0.1 kg).
PCGameBenchmark ratings are built up from the scores the Amazon community give the most important aspects of a PC gaming mouse. We merge those scores to create a percentage rating.
On its all-important rating for gaming this mouse scores a 4.4 out of five, while it's easy to hold rating comes in at 4.3. And as for durability the gaming community rates this Corsair mouse a 4.3.
Put all that together and we have our final percentage score.
Should you be able to track down a CORSAIR Harpoon RGB Wireless Black Friday 2020 deal? Yes you should. Since many of the most popular gaming mice are frequently discounted, look out for what could be some incredible Black Friday savings for this one.
Check out best deals on cheap gaming mice and the latest deals on Amazon.
CORSAIR Harpoon RGB Wireless
PCGameBenchmark Rating: 87%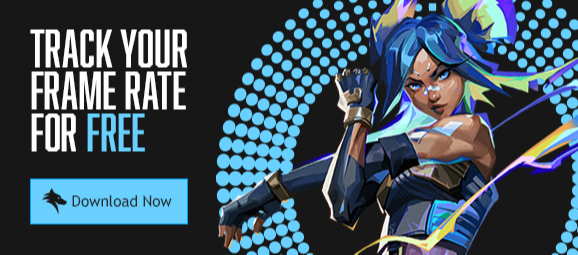 CORSAIR Harpoon RGB Wireless Specs
CORSAIR Harpoon RGB Wireless Features
Game in the Fast Lane: Play with hyper-fast, sub-1ms SLIPSTREAM CORSAIR WIRELESS TECHNOLOGY, or connect with low-latency Bluetooth or USB wired
Weighs Just 99g: Lightweight construction, so you can play longer without fatigue
Simple Setup Gets You Playing Faster: Just connect the wireless adapter to a USB port and switch the mouse on
Contoured Shape and Rubber Side Grips: For long-term comfort and a confident grip
Up to 60 hours of Battery Life*: Play uninterrupted with battery life that lasts for days, or plug in for wired mode to keep playing while charging
Six Fully Programmable Buttons: Play your way with powerful macros and remaps for an in-game advantage
Ultra-Durable Omron Switches: Rated for more than 50 million clicks. - 10,000 DPI Optical Sensor: For high-accuracy tracking of even the slightest movement
Compatible with Xbox One to play mouse-enabled games
CORSAIR Harpoon RGB Wireless DEALS - BEST prices
Other Corsair Mice
Here are a few other options...
Most Expensive
Corsair KATAR Review
80% Rating
$98.99
Game System Requirements: Trending