Razer Basilisk Review
Razer gaming mouse review. Updated September 2020 Amazon pricing, specs, and score - built around ratings such as durability, ergonomics and, most importantly, whether it's actually good as a gaming mouse. Is this Razer mouse right for a PC gamer?
Should you buy the Razer Basilisk?
PCGameBenchmark has reviewed pretty much every PC gaming mouse available on Amazon. We've ignored some of the smaller and generic brands, and we've filtered to only show the best wired USB and wireless gaming mice available to buy right now - and this Razer gaming mouse has made our September 2020 list.
A responsive, accurate gaming mouse is super important when you're gaming and that office rodent that came with your PC could well be holding you back from greatness online. If you're looking to get the drop on someone in Fortnite or Apex Legends, you don't want an uncomfortable, unresponsive mouse ruining your game. PCGameBenchmark ratings are all built up from the scores the Amazon community give the most important aspects of a PC gaming mouse. We merge those scores to create a final percentage rating.
How heavy a mouse is can be important too, and this Razer mouse weighs in at 0.24 lb (0.11 kg).
PCGameBenchmark ratings are built up from the scores the Amazon community give the most important aspects of a PC gaming mouse. We merge those scores to create a percentage rating.
On its all-important rating for gaming this mouse scores a 4.5 out of five, while it's easy to hold rating comes in at 4.2. And as for durability the gaming community rates this Razer mouse a 4.1. Put all that together and we have our final percentage score.
Razer claim that the Basilisk is the ideal weapon of choice for FPS gamers thanks to "the most enhanced optical sensor in the world" and, as you can see from the impressive review score, we're inclined to agree with them. Featuring a dial for customizing scroll wheel resistance, a removable DPI clutch which, when held down, allows you to temporarily change sensitivity, and with 16,000 DPI for immediate precision, the Razer Basilisk hits that sweet spot of being both responsive and light yet durable.
Most popular gaming mice are frequently discounted, so look out for what could be some wallet-friendly Black Friday savings. Be sure to look for a Razer Basilisk Amazon discount deal in the Black Friday 2020 sale.

Check out best deals on cheap gaming mice and the latest deals on Amazon.
Razer Basilisk
PCGameBenchmark Rating: 86%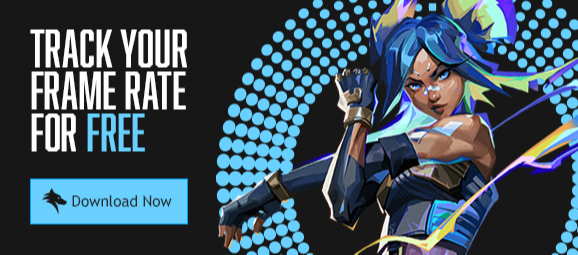 Razer Basilisk Specs
Razer Basilisk Features
High-precision 6400 DPI optical sensor: offers on-the-fly sensitivity Adjustment through dedicated DPI buttons (reprogrammable) for gaming
Customizable Chroma RGB color profiles: includes 16.8 million color combinations w/ included preset profiles
Quick DPI toggle for FPS gaming: a replaceable side button for different hand sizes allows for quick, temporary switching to lower sensitivity settings for instant sniping
Personalized scroll wheel resistance: A physical allows for scrolling TO be as clicky or smooth as desired; 1000 Hz Ultrapolling
8 programmable buttons: allows for reconfiguration and assignment of complex macro functions through Razer Synapse
Durable mechanical switches: supports up to 50 million clicks, backed by a 2 year Warranty
Razer Basilisk DEALS - BEST prices
Other Razer Mice
Here are a few other options...
Game System Requirements: Trending