The best HP monitor deals
Don't pay full price for a display when HP has plenty of monitor deals to choose from
Last updated on the 8th of September 2021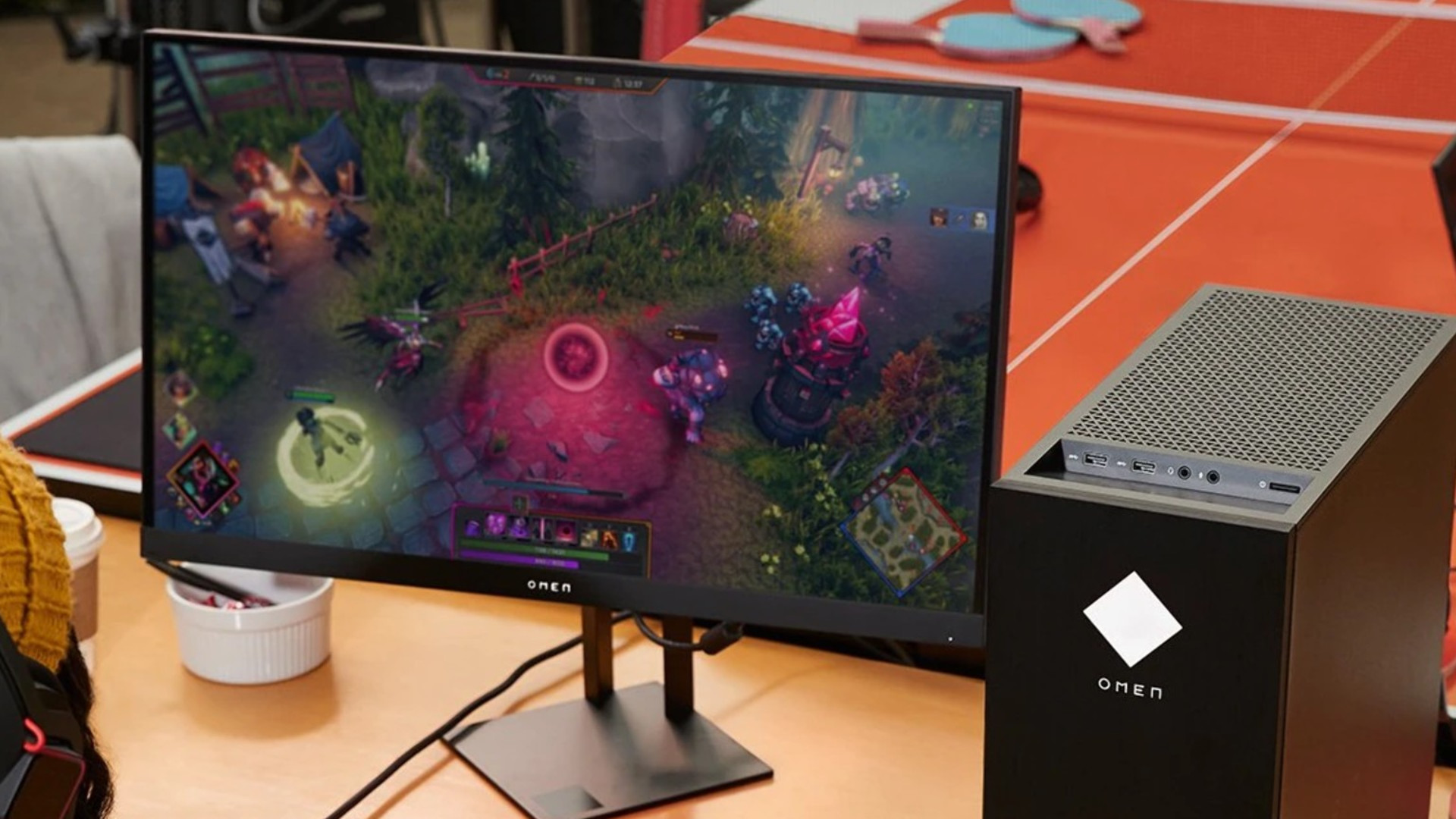 When choosing the best monitor, you need to look out for several key specs: a crystal clear resolution, great viewing angles, a high refresh rate, a low response time, and enough screen space to work on. With such a wide range of displays in its lineup, HP has something for everyone, and you don't even need to pay full price to reap the benefits with these deals.

If you're looking to crank more frames out of your gaming PC or push the Xbox Series X and PlayStation 5 to their limits, Omen monitors are the way to go, focusing on super-low response times, refresh rates of up to 240Hz, RGB lighting, and built-in features to help you stay on top of your game. Some of these displays also have the option for AMD FreeSync and Nvidia G-Sync, which help reduce screen tearing without the performance hit that comes from Vsync.
Cheaper monitors from HP are no-frills alternatives that still keep you engrossed with a high resolution, but trim things back to a slimmer price point. There are even curved options that envelop you so you can fully immerse yourself in the game you're playing.
We've rounded up the best HP monitors with a discount, but you'll want to get them while they're hot as they're only available while stocks last.
The best HP monitor deals
The best HP monitors
Although this monitor may not have a discount right now, it's still a great option to consider. The 1500R curvature is sure to draw you into movies, TV, and games alike, not to mention its snappy 144Hz refresh rate and support for AMD FreeSync.
HP X24c specs:
Resolution: 1920 x 1080
Screen size: 23.6-inch
Refresh rate: 144Hz
Response time: 4ms
Panel technology: VA
Price: $239 / £179

The Omen 27i has all the hallmarks of a great gaming monitor - a smooth 165Hz refresh rate, a QHD resolution, 1ms response time, and built-in RGB lighting. It also uses an IPS panel for the most accurate colours.
Omen 27i specs:
Resolution: 2560 x 1440
Screen size: 27-inch
Refresh rate: 165Hz
Response time: 1ms
Panel technology: IPS
Price: $509 / £499

This 27-inch monitor's thin bezels and classy design make it look at home even in the most premium gaming setups. It's a QHD IPS display, offering pixel-perfect image quality along with superb viewing angles and accurate colour reproduction.
HP 27mq specs:
Resolution: 2560 x 1440
Screen size: 27-inch
Refresh rate: 60Hz
Response time: 5ms
Panel technology: IPS
Price: $329 / £249

Take a look at how to pick the best peripherals if you're still wondering what goes into a good gaming monitor.
Game System Requirements: Trending