Best Gaming Headset 2023
What is the best gaming headset for a PC gamer?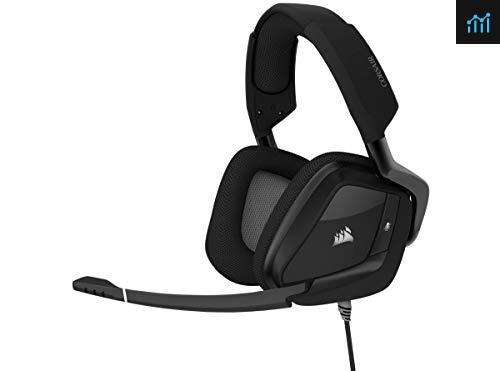 Alongside beautiful visuals and fun gameplay, sound is a third of the experience when playing your favourite games and you should settle for nothing less than the best gaming headset. It's about more than just audio quality, however, as you'll need to balance sound with enough comfort for long sessions wearing them and a crystal clear microphone to communicate with your teammates.
With 181 gaming headset reviews built up from the scores that the users give, we've set aside the cream of the crop so you can tell the best budget gaming headset under $100 from the best wireless headset. We've even chucked in some headphones stands so you can proudly display your cans and properly take care of them so they last longer.
We've missed out some of the lesser-known brands because of their unpredictable quality assurance. This means there are a lot of usual suspects, from gaming-focused companies such as Turtle Beach, HyperX, Razer, Alienware, Asus, Corsair, and SteelSeries, to lifestyle labels like Sennheiser and Lenovo - leaving you in safe hands.
Gaming Headset Buying Guide
Here are some of the things you'll want to look out for when choosing your gaming headset.
Comfort: On long gaming sessions the difference of comfort between headsets is very noticeable. Ensure you buy one with comfortable ear cushions, and an adjustable headband. Headbands made out of breathable material may be better if you get too hot with a headset on.

Sound Quality: A very cheap headset is not going to have the best speakers inside, which will be particularly unpleasant if you also use your gaming headset to listen to music.

Surround Sound: All new headsets will have stereo sound as a minimum anyway. But some games such as CS GO support surround sound - if your headset supports this, it can be used to your competitive advantage, being able to hear the direction of enemies before you see them.

Microphone Quality: You may not have thought about this one. Very cheap headphones often have terrible microphone quality, which your friends won't appreciate when you're on a call with them! This is also an important consideration if you're going to be live streaming with commentary for example.
Wireless Gaming Headset vs Wired
Both wired and wireless headsets have their advantages.
Wired Advantages:
No battery to recharge means you can go for long gaming sessions without interruptions when batteries run out and you need to recharge

A wired connection can support a much higher bitrate than wireless, which equals improved sound quality. This can be beneficial in competitive games where you need to hear footsteps!

Usually cheaper to buy than wireless headsets
Wireless Advantages:
No dangling cables getting in your way, or having to take your headphones off every time you leave your desk - improved comfort

Portable and more versatile - you could use the same pair of headphones with your phone at the gym, on the train, etc.
Best gaming headset brands
Some of the best gaming headset brands include brands such as Razer, Corsair and Logitech.
Check out the headsets below. If you click on any you're interested in you can see the best price currently available for them.